If you don't want to connect via a computer, smartphone, tablet or other device, you can just use your phone (landline or cellphone) to dial in via a phone call.
You won't be able to see anyone or to chat, but you'll be able to hear the audio.
Here's the number to call for this meeting: 301-715-8592
Please enter this meeting number when prompted: 964 3956 5352#
You can then follow the prompts to join the meeting. When you click the link or paste the URL into a browser (Chrome, Firefox, etc.), the free Zoom app will automatically be downloaded to your computer.
Once you're in the meeting, move your cursor somewhere in the Zoom window (or touch the screen if you have a touchscreen). A ribbon with icons will appear at the bottom of the screen. Click on the icon that says "chat." A window will then open along the right side of your screen. You can type comments in there during the service. Everyone will see these comments.
A

 

Few

 

Thoughts

From Rev. CTC
Dear Ones,
In the midst of all that is happening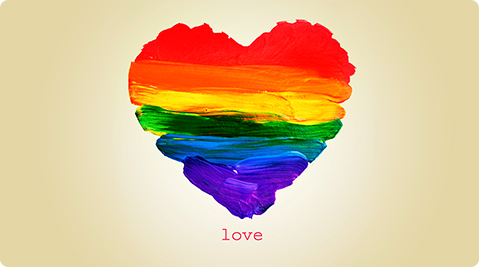 in our lives, I ask you to pause and remember this: June is PRIDE month. June 2020 marks the 50th anniversary of annual LGBTQ+ and PRIDE celebrations. The first PRIDE march in New York City was held on June 28, 1970 – on the one-year anniversary of the Stonewall Uprising.  LGBTQ+ folks are vitally important to our chosen denomination, Unitarian Universalism and to the UUFCC community.  Let's continue to support, welcome, and love them today and everyday. I wrote the words below in 2018. I've shared them with you before. Let's revisit them together, today.
Diverse. Multicultural. Inclusive. Welcoming.
If I made a list of every single Unitarian Universalist congregation I have served, visited or worshiped at, they would have a few things in common – including the use of these words.
Perhaps on the front of the Order of Service? Or scrolling across the home page of their website? Maybe they've been emblazoned on a rainbow-colored banner hanging in the sanctuary? Wherever they are, more often than not, the words are proudly combined with another expression that has been embraced in everyday UU vernacular: "All Are Welcome Here!" The congregations, churches, and fellowships on my list, all have one or more of these words proudly on display.  
I know why they are used so freely. Initially, I feel embraced by them. There's a warmth of recognition when my eyes first catch, capture their sight. A sense of being acknowledged and valued moves from heart to head and then a smile settles on my lips. My heart blooms. I feel like the Welcome Table has been set for me, and I am eager to pull up a chair.
All of this takes place in an unmeasurable instant. 
In the next moment, it is tempered. I remember past experiences and unconsciously recalculate and measure my response. The petals of my heart close a bit, protecting the delicate stigma and stamen that lie within. Fear of disappointment rises within me like the sun.
I love those words. I want what they promise. But I have been repeatedly disappointed. It is simply not enough to print them on an Order of Service or in a newsletter; they must have meaning and intention at their core. A desire for multicultural worship is wonderful, but it will not flower if that seed of yearning is not nurtured by a commitment and a plan.  
Longing for diversity (of race, gender, sexual orientation, or age) is only a beginning. It also calls for caring and creative programming. Our congregations are primarily white, female, and over 60. If we are to serve into the future that must change. I believe that we can transform first ourselves and then the world. I am injured repeatedly when we do not. When we use words just for the sake of using them, I am hurt.
Without true resolve, planning and measurable goals behind the things I see, my trust and hope are broken anew.
Why does it hurt? Every time I see those words, I feel the possible revival of Unitarian Universalism germinating in the warm soil of Spirit. I've seen the transformation begin to take place in Washington State, Washington DC, and California. Congregations in Oklahoma continue to push our faith forward.
So, yes: I am hopeful—hopeful but wary.
On too many occasions and in too many places, these words, and the ideals which they carry are given lip-service.
Words matter. They lift and hold us. They illuminate the future and shower us with possibilities.
When misused, they hurt. Verbal cuts and abrasions sting.
Language leaves wounds that become scars.
Words matter. If you and your congregation are not ready to meet the promises you craft, and then share with the world—stop publishing them. Please don't invite me to sit at your table unless you have a warm, satisfying meal to serve. It doesn't have to be a gourmet feast; a potluck is fine. The souffle' may only have risen halfway. The cookies might be burned on the edges. The pasta can be overcooked.
That's okay. I'm starving. 
What it must be is full-filling, real, made with love and ready to be eaten. 
Remember: I believe what you say and write. Words matter. (Rev. CTC, 2018)
Sending Love & Courage,

revcissel@uufcc.com
814.237.7605 ext. 100